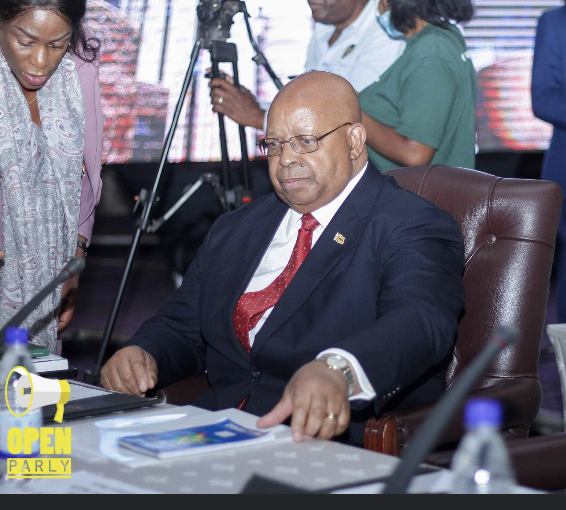 Speaker of parliament Advocate Jacob Mudenda informed parliamentarians that constituency offices will be completed before the end of 2023.
In 2018, legislators were promised constituency offices but four years down the line and at the tail end of their term in office nothing has materialised.
Makoni Central legislator David Tekeshe had raised the issue again in the august house last week.
This was after he raised the same issue in 2021 complaining that years after being promised offices no implementation had been done.
Speaking in parliament Tekeshe raised a concern over the constituency offices that were no existent.
"My issue is on constituency offices, this time we have auditors who are coming to our constituencies from the Auditor's General Office and others from here.
"They will not find us, there is communication breakdown.
"I am appealing that we must be allocated constituency offices.
"I know that we are about to close this Parliament but this will help a lot and this will help the new Members of Parliament also.
"Some will make excuses not to be audited because of that. Our constituency development office members are not given anything, they are sacrificing, so you cannot assign them to wait for an auditor for a week.
"If we have offices then we will have a permanent person at the office.
Speakers Response
In response the speaker assured the august house that 210 constituency offices would be completed by the end of 2023.
"Just to inform you Hon. Member and the other Hon. Members, the Minister of Finance and Economic Development has been engaged, the tenders were floated and the winning company should begin the construction of at least 70.
"We will start with 70; we will make sure that every Party is covered: MDC-T, CCC and ZANU PF.
"The majority of Hon. Members of Parliament belong to ZANU PF Party so they are the ones who will get the greatest number of those 70. That is the proportional democracy.
"Before the end of next year, we will have finished 210 constituency offices so that you will meet those who intend to meet you in your constituency offices," Mudenda said.
The speaker maintained that the personnel secretaries will be hired for the offices.