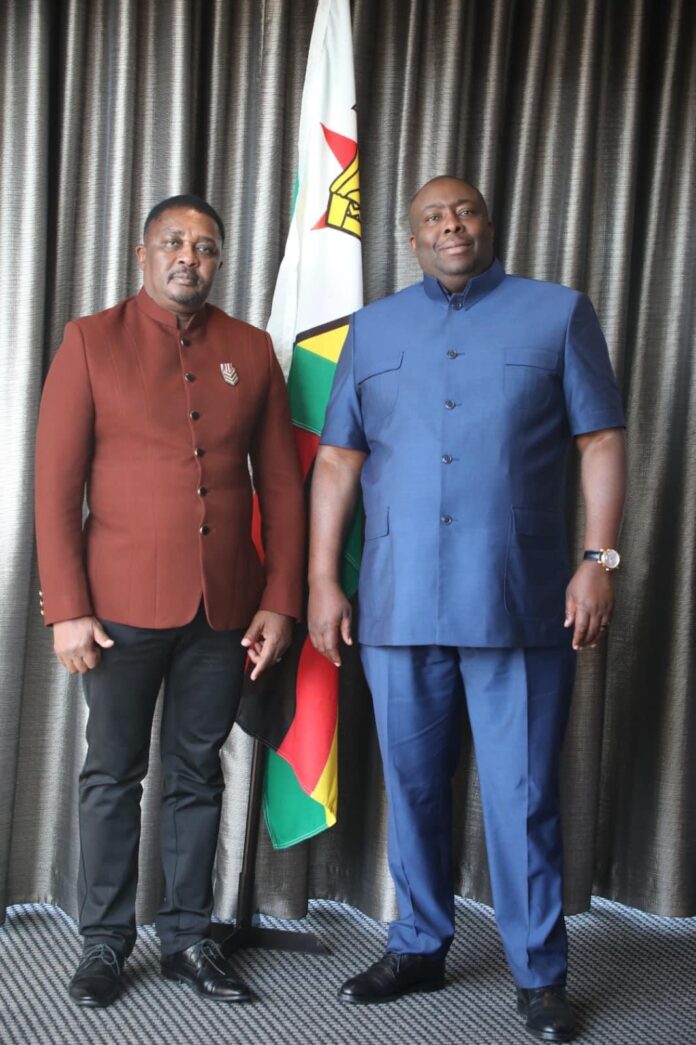 Independent Presidential Candidate Saviour Kasukuwere's nomination has come under scrutiny after a Mhondoro Ngezi man has raised alarm bells over his voter status.
For one to run for the office of president in Zimbabwe they have to be 40 years and above, a citizen, a registered voter, nominated by 10 people from each of the countries ten provinces and pay US$20 000 as nomination fee.
Kasukuwere has been duly nominated as one of the 11 presidential candidates running for presidency in the 23 August 2023 elections.
However, last Monday, Lovedale Mangwana, through his lawyer Nyahuma's Law-Golden Stair Chambers, filed an urgent High Court application seeking a declarator to set aside Kasukuwere's nomination, which the Zimbabwe Electoral Commission (ZEC) had accepted.
In the urgent chamber application, the first respondent is mentioned as Kasukuwere, while the second and third respondents are mentioned as the ZEC and the Minister of Justice, Legal, and Parliamentary Affairs, respectively.
In the application, Mangwana argues that Kasukuwere's absence from the country for a continues 18 months nullifies his voter's status and violates his rights to a free and fair election.
Part of the application reads
"This is an urgent court application in terms of rule 107 of the High Court Rules, 2021.
"I approach the court in my personal capacity on the strength of section 85 (1) (a) of the Constitution of the Republic of Zimbabwe 2013. I ask whether the court may be pleased to find and declare that:
"The decision of the Nomination Court sitting at Harare on 22 June 2023 to accept first respondent as duly nominated as a candidate for election to the office of President of the Republic of Zimbabwe in the general elections set to be held on 23 August 2023 is a violation of provisions of section 91 (1) (c) and (d) as read together with paragraph 1 (2) of the Fourth Schedule to the Constitution of Zimbabwe, 2013 as read further together with section 23 (3) of the Electoral Act, and (b) 5 6
"That as a result of this violation, the decision is a violation of my right to an election that is not only free and fair but is conducted in accordance with the laws of Zimbabwe and to the protection of the law and is therefore a breach of my rights as set out in section 56 (1), 67 (1) (a) and 67 (3) (a) of the Constitution of Zimbabwe. 
"In consequence of these findings and declarations, I ask whether the court may be pleased to set the impugned decision aside and other consequential relief," read the application.
Kasukuwere, a former cabinet minister popularly known as Tyson, fled the country for his life alongside Professor Jonathan Moyo and Dr. Walter Mzembi when Mugabe was removed from power through a military coup that catapulted Emmerson Mnangagwa into power. Since then, Tyson has been in South Africa.
According to Kasukuwere, the trio fled the country through Mozambique then briefly stayed in Kenya before moving to South Africa.
However, Mangwana filed the court application a week after Kasukuwere publicly declared his intention to run for the country's top job and 6 days after ZEC duly nominated him as a presidential candidate.