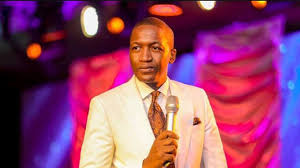 Al Jazeera Documentary: How many gold deals did Rushwaya and Uebert Angel do in Dubai? #GoldMafia
The much-awaited episode 1 of the documentary Gold Mafia: Laundry Service shot by Al Jazeera, has revealed that Ambassador at Large Uebert Angel has been aiding gold smuggling to Dubai.
This was exposed in the documentary where Angel calls Zimbabwe Miners Federation president Henrietta Rushwaya asking her for help to smuggle gold as they have done previously.
Zimbabwe is said to be losing US$2 billion worth of gold through smuggling by politically linked cartels.
Rushwaya on her part was arrested on 26 October 2020 at the Robert Mugabe International Airport for allegedly trying to smuggle 6kgs of gold to the United Arab Emirates.
In the documentary Uebert Angel is heard asking Rushwaya for help ''I have got my people here, hey shut up, be quiet and listen.
''Let's talk business, we will talk about our stories later, let's talk business first. They want to just get gold, like the other deals that we normally do with these people. Like the one, we did in Dubai.
''They also want to invest in gold and buy gold, maybe send a private jet that picks up gold every week,'' he said.
Gold is not the only smuggled commodity in Zimbabwe
Gold is not the only commodity that is being smuggled out of Zimbabwe, as Harare East legislator Tendai Biti told Parliament on Tuesday that Zimbabwe is losing billions through the smuggling of tobacco, lithium, and gold.
He said this has left the country with nothing to show for its vast natural resources.
Biti who is also the vice president of the Nelson Chamisa-led Citizens Coalition for Change implores the government to put in place legislation to plug the leakages.
''So I urge that the Minister of Finance and Minister of Industry and Commerce should come up with legislation that deals with illicit financial flows from this country.
''We are losing a billion USD from tobacco smuggling, a billion USD from gold smuggling on its own and we are now losing possibly $2 billion on lithium alone. Lithium yavakungo pwititika muZimbabwe,'' he said.
Biti added that lithium is the next black gold, with a current price of US$80 000 per tonne.
''As I am talking to you right now, the price of lithium is US$80 000 a tonne. That is the new black gold, and we have nothing to show for it. Our people are suffering; 79% of our people are living in extreme poverty, 95% are unemployed, yet on paper, we are a very rich country.
''So I urge that the authorities come up with legislation on illicit financial flow and push the UN to come up with an international convention that deals with illicit financial flows,'' he said. #GoldMafia
Al Jazeera Documentary: How many gold deals did Rushwaya and Uebert Angel do in Dubai?