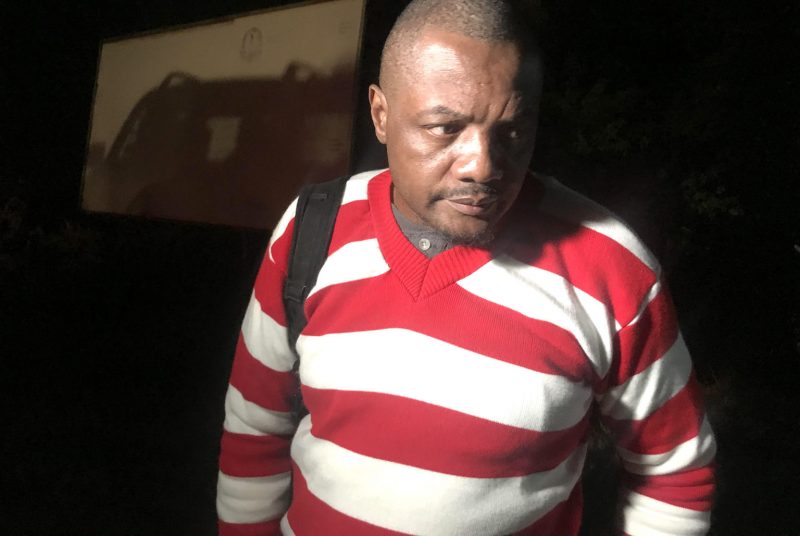 By staff reporter
Hopewell Chin'ono's trendy #DemLoot challenge which denounces looting of public resources has become a global intergeneration movement of conscientising citizens to hold governments accountable for gross state corruption.
Chin'ono recently said he told ETV (South Africa), that his emphasis was on the need to engage youths in their spheres of political discourses through the #DemLoot.
"In my interview with ETV, I emphasized the importance of engaging with the youths and empowering them to own the political discourse because they are the future," he said.
The #DemLoot movement has witnessed citizens from all walks of life taking to social media to amplify their voices against state corruption.
This state corruption is responsible for the dilapidated road infrastructure, defective healthcare and deplorable living conditions for millions of Zimbabweans.
What has made #DemLoot a popular cyber-movement is that with just the click of a button citizens can inform, educate and expose state corruption and its detrimental effects on their livelihoods.
So popular is the #DemLoot movement to citizens that there is now a rhythm commissioned by the people and for the people.
The #DemLoot rhythm speaks truth to power that corruption is cancer which has reduced the once flourishing bread basket nation into a begging bowl that knows no bounds.
One notable versions of the #DemLoot songs is by Ahmed Patel who in the song bemoans that the theft of public funds is affecting everyone regardless of race or age group.
Austrian based Imbube maestro Vusa Mkhaya also penned a powerfully charged #DemLoot version which highlights how the despicable state corruption has negatively impacted the citizens.
#DemLoot has also amplified the voice of church leaders to boldly speak about the devastating effects of state corruption on the masses.
Self-styled clergyman Apostle Talent Chiwenga recently applauded Chin'ono's efforts of exposing state corruption.
Apostle Chiwenga said it was a God ordained mandate entrusted on Chin'ono to conscientise the masses on government's corruption.
"The burden that he (Chin'ono) has for the development of our country and betterment of the lives of Zimbabwean people and the genuineness of his heart.
"That he doesn't want to have a political office is something that is not of his own. God has put a burden in him," said Chiwenga.
#DemLoot movement has also brought to the spotlight pertinent questions as to why former Health Minister Obadiah Moyo implicated in the Draxgate scandal was given bail unopposed yet student leader Alan Moyo who spoke against corruption has been languishing in jail for nearly three months. Get more Covid-19 Stats from CovidZW.info
#DemLoot: When music speaks truth to power