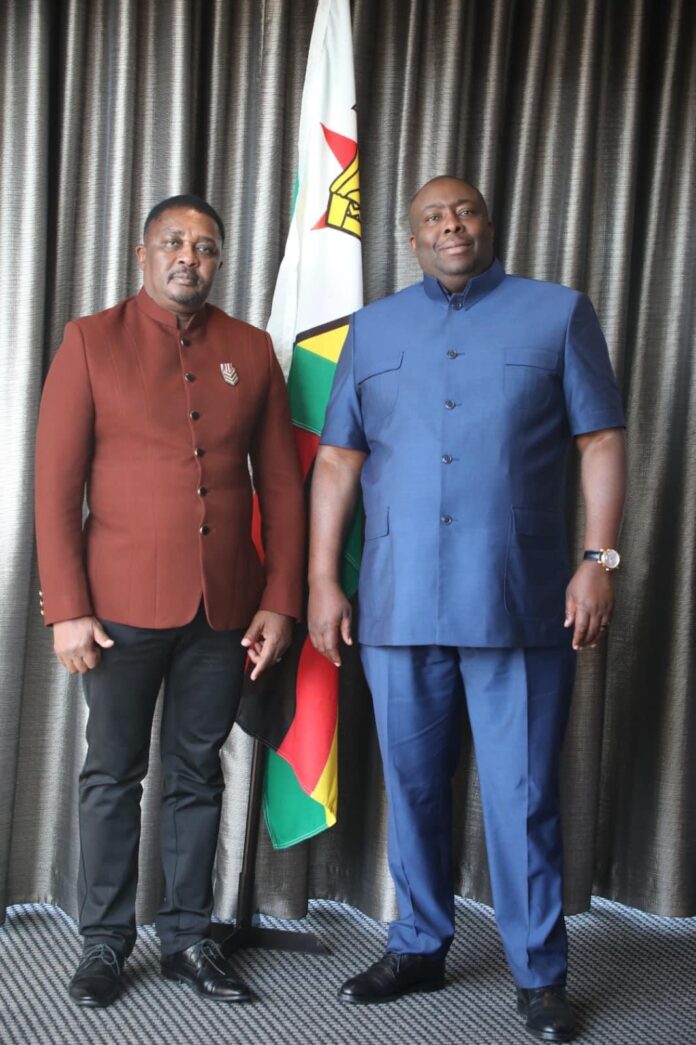 We are here to save the country: Mzembi #ElectionsZW
Robert Mugabe's last Minister of Foreign Affairs Walter Mzembi says together with Presidential hopeful Saviour Kasukuwere, they are here to the country.
Zimbabwe which is facing a cocktail of economic challenges is set to hold general elections in August this year.
The polls are important in that they mark the start of the second and also the last term for President Emmerson Mnangagwa who came to power through a coup in November 2017.
So dire is the economic situation to the extent that US$1 is equivalent to ZW$9000 on the popular black market.
Joint efforts by Finance Minister Mthuli Ncube and Reserve Bank of Zimbabwe Governor John Mangudya have yielded nothing .
However, writing on his Twitter page, day after Saviour Kasukuwere addressed the media about his campaign strategy, Mzembi said they are bringing maturity to save the country.
"We are not in this Election for self glory we have answered a rank & file call to rescue the Country from a Kleptocracy, from State Capture.
"We bring maturity , skill, statecraft & experience , generational consensus & convergence. Kukomberana mhuka!