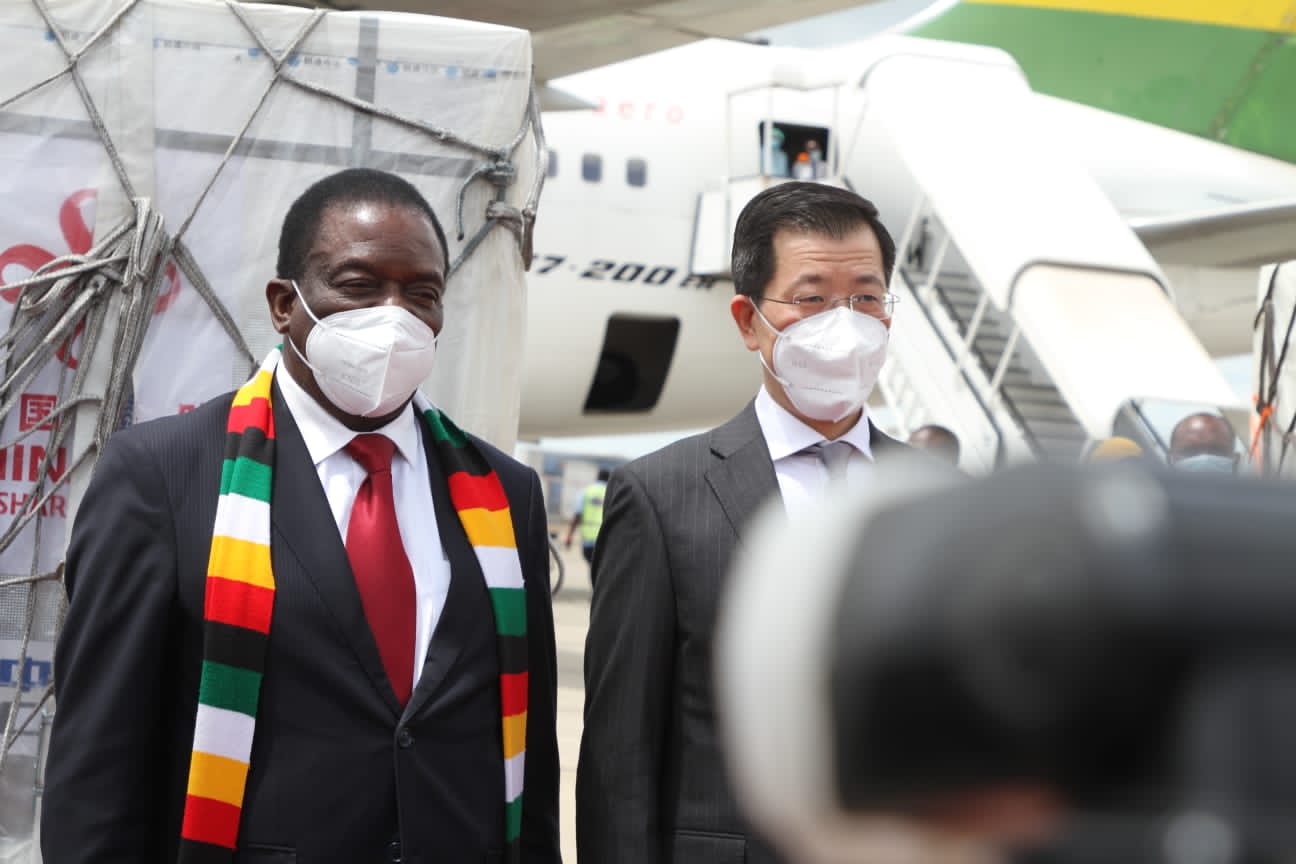 For the first time in close to one year, informal traders were allowed to operate when President Emmerson Mnangagwa announced what has been interpreted as the most forgiving lockdown conditions.
The crowds are back, popular spaces occupied by informal sector players are back to their previous bustle.
Observers are pinning hope on a successful vaccine rollout for a return to normalcy and an end to restrictive and relatively punitive lockdowns.
Although it is early days, it is becoming apparent that the vaccine rollout will be more complicated than earlier anticipated.
Uptake is low in the first phase which targets medical healthcare workers, journalists and other essential workers.
Critics say the first phase should have sailed through smoothly considering the targeted group are informed on the benefits of the vaccination, yet the skepticism remains.
When the vaccination drive was launched, one of the state mouthpieces, Sunday Mail -in its February 21st edition- revealed that, "Over 142 000 frontline workers will receive the first dose of the vaccine over 10 days during the first phase of the immunisation program, while the second dose will be administered over a five-day period."
The 142 000 target seems to have been ambitious compared to the latest numbers of 36 359 doses that have been administered to frontline workers as of Sunday, 14thMarch. On the 10th, March.
Dr Norman Matara of the Zimbabwe Association for Doctors for Human Rights expressed concern over the numbers in a tweet.
"243 new vaccinations reported yesterday. That's an average of 24 people being vaccinated per day per each province. 35 000 vaccinated in 3 weeks. The uptake is extremely low and worrying Rwanda has vaccinated 200 000 people in 4 DAYS! Where are we getting it wrong??(sic)" read his tweet.
In a later conversation, Dr Matara revealed that misinformation and myths were among the reasons people appear hesitant to get inoculated.
"It hasn't helped that we have had some influential people, especially some religious leaders, talking negatively against the vaccine. So this has created low morale, suspicions and as a result we have this low uptake of the vaccine," he said.
Matara said authorities have not done much to change negative perceptions held about scientific responses to the Covid-19 pandemic.
He is of the opinion that good communication plays a big part in public health interventions.
"I think what the government is mainly lacking at the moment is the communication department from the Ministry of Health and Child Care that is able to counter some of the myths and misconceptions being peddled. What I see is that many people are afraid because they do not have information," said Dr Matara.
Unlike other African countries encouraging their masses to take up the vaccine, our head of state, President Emmerson Mnangagwa is yet to be vaccinated. 
The vaccination of Vice President, Constantino Chiwenga came as an afterthought and didn't do much to inspire confidence.
This comes against the background of yet another high profile corruption case where the director of Epidemiology and Diseases Control in the Ministry of Health and Child Care, Dr Portia Manangazira is accused of flouting tender rules, hiring relatives and paying facilitation fees to undeserving ministry staff.
Part of the funds alleged to have been abused by Dr Manangazira are believed to have been for raising awareness.
Matara says at his workplace he has helped colleagues who were hesitant on getting the vaccine to reconsider by merely explaining and addressing the fears they had. When health workers struggle with misinformation, it is an indication that it could be worse among ordinary citizens
Investigative: Vaccine uptake remains subdued as Zimbabwe reopens