Parliamentary Portfolio Committee on Primary and Secondary Education chairperson Priscilla Misihairabwi-Mushonga has told Parliament that the government is supplying poor quality pads to schools.
The pads are part of a ZW$500 million government program meant to cushion girls with free sanitary pads so that they do not miss school.
Girls especially those from poor backgrounds and rural areas are said to be missing quality education time due to a lack of pads.
This has reportedly put them at a disadvantage against the boy child in school, hence the program.
However, presenting the committee report on field visits to schools, the legislator said schools were being given pads that do not meet menstrual hygiene standards.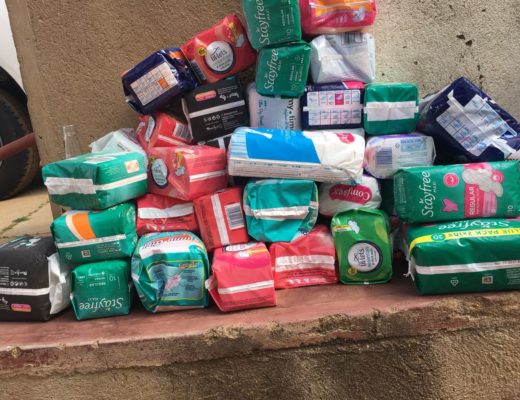 "The Committee established that the program for sanitary wear distribution to rural schools was available in some schools while in other schools it was not available.
"However, the Committee found out that some of the sanitary pads supplied by the government were of poor quality and could not meet menstrual hygiene standards.
"In addition, the sanitary pads were not in sufficient quantities to meet demand. In Masvingo, at Mukore High School, it was revealed that the school had received panty-liners instead of pads, while in Chegutu, at Bosbury High School, the pads received were of poor quality, all from the provincial offices," she said.
Honourable Misihairabwi-Mushonga added that the other problem with the program was lack of awareness by the beneficiaries.
She said some of the girls who are supposed to benefit are not aware of the program
"In certain instances, the kids were not even aware that there were sanitary pads available within the school. In the Northern region, students expressed mixed views, some were aware of the program at school whilst others were not.
"Most schools had appointed a senior female teacher to be responsible for the distribution of sanitary wear. The sanitary wear availed were disposal," she said. Get more Covid-19 Stats from CovidZW.info
Govt supplying sub-standard sanitary pads in schools