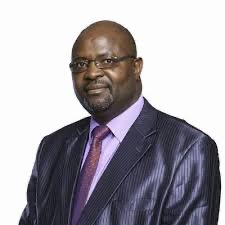 Former Mutasa South legislator Regai Tsunga has accused the electoral body, Zimbabwe Electoral Commission (ZEC) for redrawing election boundaries in an attempt to weaken the opposition vote in his constituency.
The accusations come after ZEC concluded the delimitation exercise and submitted a preliminary delimitation report to President Emmerson Mnangagwa which has been tabled in parliament.
The commission is currently reviewing recommendations brought forward by the parliament and the president.
The reconfiguration of Mutasa South constituency by the Zimbabwe Electoral Commission has been described by the former legislator has described the as 'shameful'.
In an interview with OpenParlyZW, Tsunga accused the electoral body, ZEC for gerrymandering.
"The reconfiguration of Mutasa South Constituency boundaries by ZEC is a glaring and shameless gerrymandering act designed to weaken CCC voting power in the constituency.
"There was no need of removing Ward 14 Mutare City with over 6 000 registered voters because that Chikanga-Dangamvura could simply have been split into two constituencies without hassle.
"All ZEC could have done, was remove one of the rural wards in Mutasa South ,say Ward 18 or Ward 25 and annex it to Mutasa Central.
"Now Mutasa South will have two urban awards (Wards 11 and Ward 12 ) in Mutare City and a combined 7 rural and peri-urban wards(sic)," Tsunga revealed.
The constituency which Tsunga won in 2018 is now under ZANU PF's Misheck Kagurabadza after narrowly edging the former in last year's by-elections.
Civil Society and Churches Joint Forum
In agreement with Tsunga, the Civil Society and Churches Joint Forum (CSCF) national coordinator Abigail Mupambi said, it is evidently clear that ZEC bungled the delimitation exercise and now has to adopt the recommendations brought forward by stakeholders to gain public confidence and trust.
"Every stakeholder from the major political parties and non-state actors have a bone to chew with ZEC as a result of the delimitation process.
"However, what is baffling is that the ZEC chairperson Justice Priscilla Chigumba has already rushed to affirm the election date when it is clear that the delimitation process was in shambles and the need to factor in all the recommendations put out by key stakeholders such as the ad hoc parliamentary committee and organizations like Team Pachedu,"Mupambi said.
Section 161 subsection 12 of the constitution asserts that if there is a discrepancy between the description of any ward or constituency boundaries and the map or maps prepared by the Zimbabwe Electoral Commission ,the description prevails.
Legislators, Civil Society Organisations and political actors have poked holes in the preliminary delimitation report prepared by ZEC.